Shipping Guide
Currently, we fulfill all Sondpex.com orders from our New Jersey warehouse. In the near future, our California warehouse will be ready to fulfill Sondpex.com orders.
For reference, please see the maps below for estimated delivery times for USPS, UPS, and FedEx. Please remember that these are estimated delivery times, and unforeseen events and delays may affect the delivery time of your order.
Orders placed by 1pm Eastern Time will be packed and shipped out the same day. Not all shipping methods are available for all of our products. For example, our KoolMAX coolers are too large for USPS to ship.
USPS Priority Mail
Customers with Alaska and Hawaii addresses will usually receive their packages in 3 days.
FedEx Ground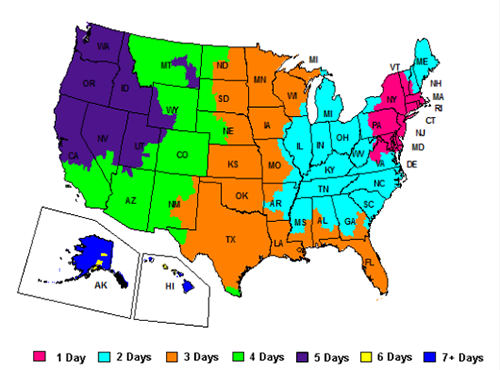 UPS Ground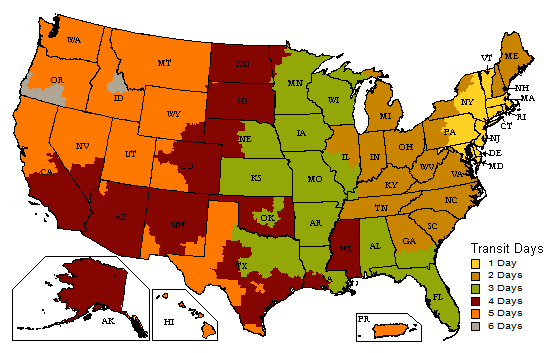 Shipping times last updated: 6/20/2018